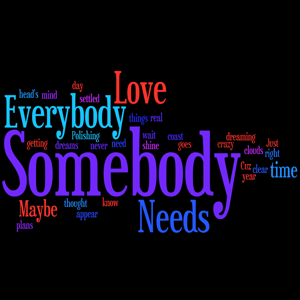 I was in Abuja for 5days for a book tour and even though that was my first time in the FCT, Abuja felt like home, beyond the warm reception at the media outing and beyond the 'author' status, everyone I came across were very well receptive.
I try to compare what I experienced in Abuja with what obtains in my everyday Lagos life and well, no doubts there's a very big difference; let me just skip the details of this juxtapose.
One striking thing about the Abuja enviroment in the warmth and the only thing close to that is the village life; it is only in the village that you see people showing so much love and interest and I used to leave it as lack of exposure: the 'city people' mentality.
But how come Abuja being a city still enjoys this?
I've realised the one thing responsible for that
IN ABUJA, EVERYBODY IS SOMEBODY
The best way to get people to respect you is by being a somebody. People don't respect nobodies. Being a somebody gives u access to a great deal of respect.
How does it work in Abuja?
"Oh, I think that boy is a senator's son"
"That girl's father is an ambassador"
"Is that not the Senator"
"Is that not the CBN guy"
So u discover that in a way, everyone is beclouded with that 'u never can tell' mentality and this in return affects how u relate with people, u treat them with respect just because u don't want to step on toes.
"Who u be? Who be ur father?"
Except they see u coming down from those tinted SUVs, u don't earn the respect; and atimes even ur affluence is no security, they look at u straight in the eyes and call u a thief.
They ask "is it your money?"
And so because we go about feeling there are no special heads, that all men are equal and that everybody is a nobody, there's no room for respect to find expression!
How does it work in the village?
"The city people are here"
"They have come from obodo with plenty money"
"He owns a fleet of cars in the city"
"He works in one of those sky scrapers in the city"
So the respect and warm reception is automatic even if he borrowed his friend's car plus fuel money to pay them a visit in the village, he still gets that respect.
I'm telling u this so u can wake up to the realisation of the fact that the 'somebody' mentality is a winner any day, any time!
It is ever a killer move. If I should go into the details of the things I've done in the name of packaging, the post will be unnecessarily long and u'll laff to much to get the point.
But taking advantage of this principle will help ur life big time, it will grant u access to unimaginable realms, and it will push u to want achievement
In conclusion, let me leave u with a practical example
I go "This is my first time in this city, I have no business coming to Abuja...my book was doing soooo well in Lagos, flooding the internet, TV, the media world talking about it and the Abuja Literary Society couldn't help inviting me down to Abuja"
And what do I get in return
"Are u serious? Do u have the book here with u? How much does it cost?"
I just sold myself and I sold my book....Why? Because they know I am somebody
I go "Sorry I couldn't come over the weekend..I was out of town, I was in Abuja and I had a fantastic time out there, I mean God was faithful opening doors here and there...I was hosted by Silverbird, I was on radio, I even met....bla bla bla"
"Wow, that's big! Do u have the book here with u? How much does it cost?"
If I want to go futher in proving a point, I could tell the person I dont have the book with me
"But check it up in Terra Kulture, Silverbird galleria or at the Palms...."
These are killer moves anyday, anytime....the things I just revealed are exclusive background stuffs oh....I dunno why I got this generous today, U just keep reading, God is pushing me to share more background gist in the coming days.
I just shared a life lesson on Packaging!
This entry was posted at 6:18 AM and is filed under
Packaging
. You can follow any responses to this entry through the
comments feed
.